Print
Click a title for more information.
A space creature comes to earth to figure out what makes human beings what they are, encounters DNA, and starts to tingle right down to his blats.
Published by WH Freeman Books for Young Readers. Translated into Turkish and Chinese for sale overseas.
Selected by the Children's Book Council of the National Science Teachers Association as a pick of the year 1994.
Review quotes:
"Fast paced, theatrical, tongue in cheek . . . a winner."
—Kirkus Reviews
"Imaginative humor."
—The Wall Street Journal
"Delightful tale of science fact."
—Odyssey Magazine
"Entertaining Introduction to genetics."
—Booklist
"A lighthearted romp with serious factual foundations . . . A sparkling approach to the scientific method."
—Science & Children
Spontaneous generation, the earth-centered universe, Martian canals, Piltdown Man, animal electricity, and other hilariousously wrong scientific ideas that paved the way for modern truths.
Published by WH Freeman Books for Young Readers. Translated into Turkish and Chinese for sale overseas.
Chosen as kids' pick of the month in 11/7 issue of Odyssey Magazine.
Review quotes:
"This gem of a book makes science funny, delightful, and possible for anyone to do. Jauntily written, it prods school kids to notice how hit-and-miss our 'established facts and ideas' really are, and how useful is a healthy instinct for skepticism . . . Aronson's hilarious, informative text is enhanced by amusing line drawings."
—Radio AAHS Magazine (May, 1995)
"Aronson knows how to tell a good story and how to explain complicated science. Even more, he clearly communicates the value of making mistakes and learning from them. What a well-timed message for this book's natural adolescent audience."
—Children's Literature Newsletter (12/94)
"A delightful potpourri of scientific failures that proved to be unlikely catalysts to understanding the truth . . . An excellent, punny introduction to the world of science for upper elementary and junior high schoolers. It's both a quirky history and a subtle lesson in humility where we realize that mistakes are an integral part of figuring things out."
—Plainview (TX) Daily Herald (9/15/95)
"Entertaining and informative. The final chapter is a charge to the reader to explore and challenge accepted scientific truths. As a scientist, I applaud the inclusion of this chapter. This concept is not often taught in science curricula."
—Appraisal: Science Books for Young People (Autumn 1995)
Available at Amazon.
Science books for middle school readers, published by Franklin Watts.
Biographies of presidents for middle schools published by Marshall Cavendish.
Ulysses S. Grant
Abraham Lincoln
Richard Nixon
Nixon given starred review in "Booklist" and chosen one of PSLA's Top 40 Non-Fiction titles of 2008.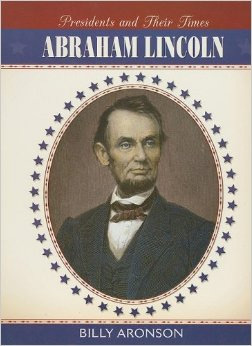 Literary adaptations based on the PBS TV series Wishbone, published by Scholastic.
Comics and articles for children's magazines including:
Looney Tunes, Tiny Toons, 3,2,1 Contact Magazine, Scholastic Search, Sports Illustrated for Kids, Scholastic Science World, Garfield, Where's Waldo? Superman & Batman, and Scholastic Update.
Text for Jewish Museum family audio tour; Camels & Caravans children's exhibition; and Tikkun Olam: Our Great Garden exhibition.